While the cost of living crisis will lead some shoppers to prioritise price over the environment when buying clothing and footwear, almost half of all consumers say that rising prices have made them more aware of the importance of sustainable fashion. In this blog, we examine three ways fashion brands can help consumers make more sustainable choices.
1. Provide repair services
Consumer behaviour is changing as the squeeze on incomes continues. Shoppers are buying fashion items that they can rewear and use for different occasions. Over a quarter bought second-hand and nearly a quarter upcycled/repaired pieces.
Fashion retailers can do more to help customers make more responsible choices by offering them a range of options of how to shop for fashion including offering second-hand, rental and resale, as well as repairs. In order to remain on the front foot, fashion retailers and brands need to start incorporating these alternative retail models into their businesses.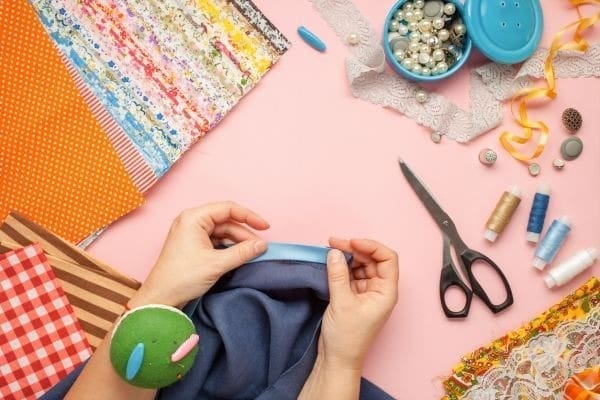 2. Make it easier for consumers to recycle
Consumers increasingly want fashion brands and retailers to make it easier for them to recycle items, with almost half of all Brits interested in this. Mintel Global Consumer Trend Climate Complexity observes how a significant part of fashion brands becoming more sustainable is working towards minimising waste. As part of this move, they need to discourage consumers from throwing away their unwanted items by making it easier to recycle their old clothing and footwear, as well as upcycling these fabrics and materials into new products. 
However, there is little transparency about what fibres and materials can currently be recycled or upcycled into new items. The move towards reducing waste will therefore require companies to assess the full lifecycle of a fashion product. 
Given that over two fifths of consumers want to be rewarded for making more sustainable choices, more can be done to incentivise consumers. Brands should explore options such as financially rewarding their customers for making the green choice such as through vouchers, points to spend in store, or by simply adding a premium to the non-sustainable options.
3. Increase transparency of prices
Consumers' financial situation impacts how easy it is to lead a sustainable lifestyle and in the short term, financial pressures will lead some to trade down and seek cheaper, less sustainable fashion options. Sustainable fashion products therefore need to be competitively priced if they are going to be popular among the mass market and made more accessible.
Fashion retailers and brands can drive customer loyalty by being more transparent and open about their pricing. Brands can even show a breakdown of the price involved in making the product more durable by using high quality materials, and highlight that if you work out the cost per wear it works out more efficiently than buying a cheaper item. For example, sportswear brand Presca shows the costs that go into making its clothing items.
As part of their journey towards becoming more sustainable, fashion brands need to understand the importance of being authentic and transparent with their customers about their environmental impacts, goals and progress.
What we think
The squeeze on incomes means people are already adapting their behaviour, with almost four fifths agreeing that buying second-hand fashion items is a good way to save money.
Some brands are also helping customers both spend less and make more responsible choices by offering them a range of choices of how to shop for fashion including offering second-hand, rental and resale.
There is a commercial imperative for fashion retailers and brands to make themselves more resilient and to act now to turn themselves into more sustainable businesses. While in the short-term, the rising cost of living is dominating actions, over the medium- to long-term, climate change will put pressure on resources and will lead to higher costs for fashion retailers from sourcing, manufacturing, and processing to distributing.