When it comes to personal care products, innovation is always the key to getting the attention of consumers.
The beauty industry has seen many innovations over the years and recently, the most well received and reviewed ones are those that are sustainable, effective, and cost effective.
The Home and Personal Care Ingredients Exhibition and Conference India (HPCI) is the only event in India that is focused on raw materials and techniques for the formulation of cosmetic and cleaning products. It brings an opportunity for brands to learn about the innovative ingredients for formulating effective cosmetic and home care products. 
During the trade show, Mintel spotlighted the latest trends that could pave the way for brands to follow.
The four strongest trends are multi-use products, oils, plant-based, cruelty-free, and vegan skincare, and new platforms for beauty content streaming.
Multi-use Products
Multi-use products are the wave of the future. They are very convenient for travel and provide an instant fix for skin problems. Made with less than 15 ingredients, Trust Rx Sensitive Puring Moisturizing Face, Body & Hair Mist can be used on the hair, face, and body. It contains hyaluronic acid, panthenol, aloe cucumber, and witch hazel. Hyaluronic acid and panthenol boost hydration, aloe cucumber soothes, while witch hazel prevents infection. The mist, which was formulated by a pharmacist, is free from fragrance, essential oils, boxes, dyes, formaldehyde, gluten, parabens, petrochemicals, phthalates, silicones, and sulfates. The product promises to address blemishes and impart radiance to the skin. It can also soothe irritated scalp and moisturise dry spots on the body.
Oil 
This blonde boosting oil product was created for those who bleach their hair. It can be applied to protect hair from heat (up to offers 450o) and prevent yellowing and brassiness. The brightening oil promises to repair, strengthen, and smoothen blonde bleached hair. It has been clinically proven to leave hair stronger, shinier, and smoother, while reducing hair breakage by 44%. It also imparts shine, thanks to the vitamin C helps smooth and tighten the cuticle around hair surface.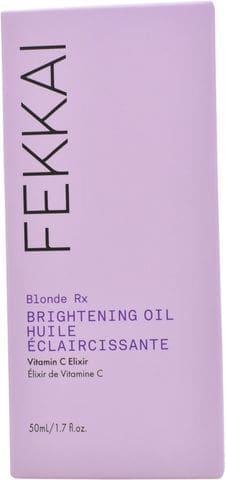 Plant-based, Cruelty-free, and Vegan
Plant-based skincare products are made entirely from ingredients that are derived from plants such as fruits, vegetables, legumes, seeds, nuts, and herbs. Because these plants are filled with essential vitamins, minerals, and other nutrients, these products are believed to be good for the skin. Spotted at HPCI was a vegan skin care collection with natural plant-based ingredients for healthy skin, with a proprietary blend of botanicals that thrive in dry conditions. These botanicals are slowly cold- brewed to extract antioxidants for peak efficacy. 

A barrier body balm is made for sensitive skin and those who have eczema and psoriasis. The formula offers daily care and immediate relief for extremely dry, sore, dehydrated skin and is made for use over large areas of the body, such as the arms, legs, back, and stomach. The ingredients are barrier-restoring mondo grass, rejuvenating niacinamide, and calming colloidal oatmeal. The other ingredients are shea butter, cocoa butter, and glycerin.
Another innovation is the 100% plant-based retinol alternative, line-filling eye cream promises to reduce the appearance of fine lines and wrinkles and visibly firm the delicate eye area over time with no irritation.  The eye cream contains 1% bakuchiol, quinoa plant peptides, and honey locust seed.
Another cream stick exfoliates, which claims to purify and eliminate blackheads, has hemp seeds, zinc, and Chilean mint.
Meanwhile, a toning milk promises to gradually fade hyperpigmentation problems such as freckles, age spots, acne, scars, liver spots or pigment marks, and stretch marks that may occur from pregnancy or the use of bleaching cream with daily use. 
Moving to New Digital Platforms
Building a social media presence on platforms like Facebook, Instagram, Twitter, and TikTok is an important part of a beauty business' digital marketing strategy. Social media is the place for beauty enthusiasts to discover new brands and products. A new trend is for female gamers to livestream beauty content on Twitch, an interactive live-streaming platform for different types of content. This trend actually started going mainstream in 2020, when Michelle Phan merged the worlds of gaming and beauty by hosting a Twitch livestream to play "League of Legends" with her fans. The goal was for Phan to promote her cosmetics line. Seventeen percent of the brand's revenue and 45% of site traffic for the day was generated during the three-and-a-half-hour livestream. 
What We Think
Many beauty consumers now want vegan, plant-based, natural, and cruelty-free products, thanks to an increased awareness of the efficacy of botanicals. They are also looking for practical products to lessen clutter, particularly when travelling. Recently, Twitch has emerged as a rising platform, aside from Facebook, Instagram, Twitter, and TikTok, for beauty brands.