Discretion in feminine care and sexual health is top of mine for female consumers, and remains paramount to brand success. Brands that offer women privacy in feminine health categories will prevail. Check out three specific ways in which brands can empower women in 2023:
1. Brands Should Protect Consumer Data Privacy
The integration of tech into consumers' health journeys has been on the rise for many years. Mintel research shows that nearly one-third of US women and transgender men are interested in tech innovations centered around identifying and managing women's health issues, and more than one-third of US women and transgender men aged 18-34 have used a period tracking app. 
Women's interest in digital hormone-tracking methods is strong, posing an opportunity for future growth. However, following the Supreme Court's decision to overturn Roe v. Wade on June 24, 2022, several news outlets and influencers were quick to respond, encouraging people who would be most impacted by the decision to delete apps that track hormonal cycles due to data privacy concerns. Heightened concerns around health-related data privacy increased exponentially, generating new concerns that app data could potentially be obtained to help prosecutors build cases in states where abortion is now illegal. The success of health-tracking apps relies heavily on the ability of brands to not only to provide, but also to convey absolute data protection. Without such assurances, there will be a complete lack of consumer trust.
Brands will need to instill confidence by sharing policies. Period-tracking app Clue posted a statement to Instagram that said "Our user data cannot simply be subpoenaed from the US. We are subject to the jurisdiction of the German and European courts, who apply European privacy law." 
Additionally, Clue released a statement on its website reiterating its commitment to protecting reproductive health data, and detailed its heightened security processes around the sensitive data. The link between cycle tracking and health makes it imperative the brands exhaust all options to ensure that app users feel safe in their quest to remain healthy.
Beauty brands creating tech-based solutions must go further than ever before in their quest to convey consumer privacy. They will be forced to detail their protection policies, while also vocalizing their values. Beauty consumers are looking for security and moral alignment from beauty-tracking apps. The relevancy of Mintel's 2018 BPC Trend Campaign Capital (client-only link) continues to ring true: brands must be completely clear in their positioning, and only form links with causes that relate to their stance to ensure that they appeal to their target consumer. Although some beauty companies have championed worthy causes for many years, it has now become a non-negotiable element of branding.
Over 35 brands across the beauty industry recently came together to launch The Every Body Campaign in support of reproductive justice. The campaign focuses on the fact that the beauty industry is primarily founded by women, propelled by women and sustained by women, therefore, women's health and safety are paramount to the brands involved. Participating brands across beauty categories, including Kopari, e.l.f. cosmetics, PHLUR and Veracity, have each launched their popular products with green secondary packaging, a shade that is now recognized as the international color of abortion rights. By deviating from their own respective official brand colors, they achieve a single, unified look that easily communicates the message of the movement. 
2. Encourage Purchases Without Judgement
Mintel research shows that consumers feel uncomfortable when making sexual health purchases and look for ways to shop discreetly. 4 in 10 US women would be more comfortable purchasing sexual health products online, and a quarter of US women aged 18-34 say they feel judged when purchasing sexual health products (ie OTC contraceptives), and wish sexual health product packaging was more discreet. 
Embarrassment and shame are often associated with purchasing emergency contraceptives in stores, creating a need for varied retail options and a shift in packaging. Emergency contraceptive company Julie aims to alleviate concerns, and offers consumers buying experiences with differing degrees of privacy. It can be purchased off the shelf at Walmart or ordered online via its Direct-to-Consumer (DTC) site. Additionally, Julie has made specific packaging design decisions to ensure that consumers feel comfortable holding it while in store.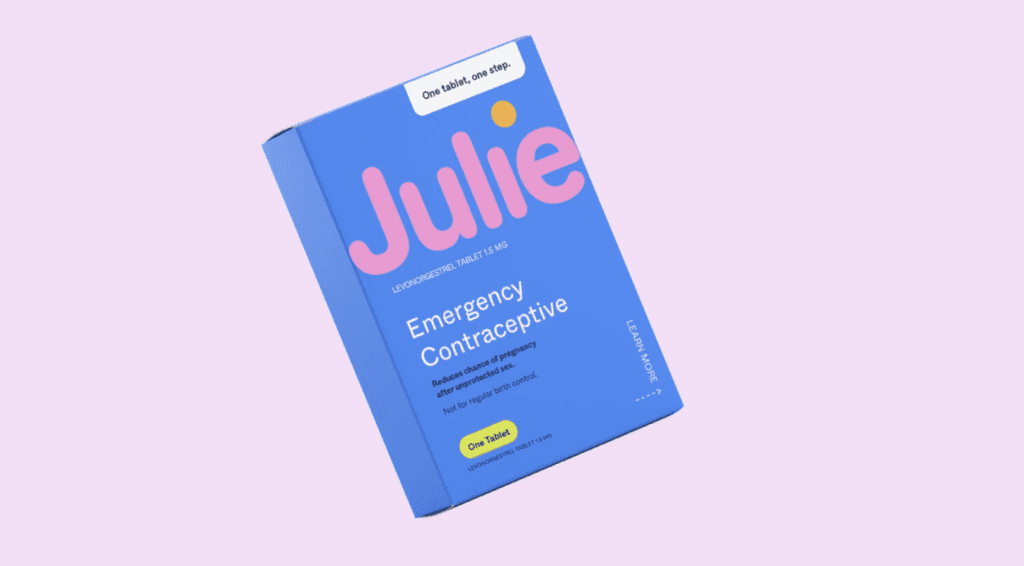 Sexual health and feminine care products are essential to women's wellness. Brands that adjust packaging and offer a range of retail options will differentiate themselves as they provide women the purchase privacy they desire.
Education around feminine hygiene products and practices is also needed, especially among younger consumers. In the US nearly 4 in 10 women and transgender men aged 18-24 say they are more likely to buy a brand that provides education on feminine care topics (eg pH balance, hormones). The thirst for knowledge and preference for discretion around feminine care and sexual health topics gives brands the opportunity to educate consumers while establishing trust. The surge in popularity of OB/GYNs on social media, such as Dr. Shieva Ghofrany, suggests that social media is an ideal channel to concentrate educational information about sensitive topics. Brands that establish themselves as trusted and quiet resources in the space will inadvertently increase brand trial and loyalty.
While women of all ages experience feminine care symptoms, Mintel research shows that younger consumers leave their symptoms untreated at a much higher rate than their older counterparts. The lack of treatment and the presence of symptoms point to limited awareness and knowledge of available solutions. Targeted brand marketing campaigns geared toward younger women will help to alter the feminine care industry perception, and promote the trialing of symptom-related products.
What We Think
Create a trusting environment: Concerns around data privacy threaten to temper personalized beauty innovations. Instill confidence in consumers by sharing company policies and providing assurances that their information will solely better their shopping and product experience.
Offer discretion: Adult women of all ages have feminine care and sexual health needs. Vary retail experiences and take advantage of online DTC shopping to ensure that everyone feels a sense of ease and comfort during the buying process.