The constantly changing landscape of technology means that numerous industries are party to continuous and unavoidable innovation, and finance is by no means exempt. The cultural conversation around fintech has grown in recent years, with cryptocurrency, digital payments, and mobile banking technologies featuring as major focuses. With so many new payment methods available, Mintel's experts have researched consumers' attitudes towards and usage of financial technologies to explore where technology sits in the future of finance.
The Rise of Cryptocurrency Exchange Payments
Cryptocurrency refers to financial tokens that are owned and transacted in a decentralised system, externally from centralised authorities like banks. It is a modern, non-traditional currency and payment method which has risen in prominence and fluctuated in popularity in the last five years.
However, Americans are much more open to the potential of cryptocurrency, even more so than in previous years. According to the Mintel Consumer Attitudes Towards Fintech in the US report from 2022, we revealed that around a third of consumers are interested in using cryptocurrency to make purchases. Furthermore, 4 in 10 describe themselves as more interested in cryptocurrency than they were a year ago, so American interest in crypto is on the rise.
If one of the main reasons behind the reluctance to use cryptocurrency is the present economic circumstances, could that mean that there is still a future for cryptocurrency in the UK? It seems not. When surveyed by Mintel, almost half said that they do not think cryptocurrencies will become a common payment method in the future. What's more, two-thirds say that they do not understand crypto enough to use it. This suggests that the barriers to cryptocurrency's increased popularity are not temporary; in fact, the main impediment to the success of crypto is that people do not understand or trust it.
Visit Mintel Store to explore our Finance Market Research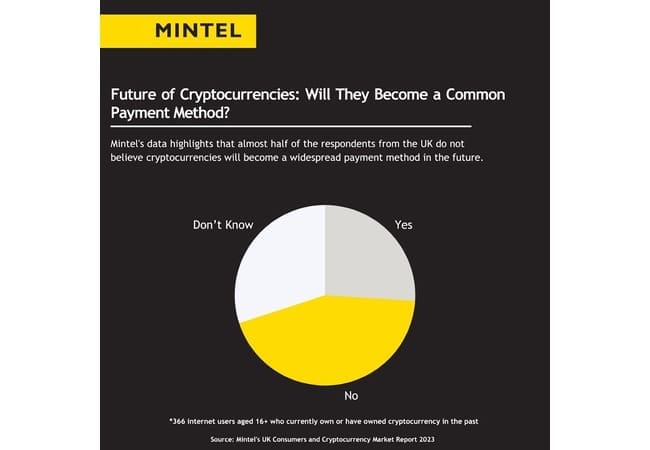 The Changing Landscape of Electronic Payments
Alternative payment methods include mobile wallets like ApplePay, online wallets like PayPal, and Buy Now Pay Later options like Klarna. These less traditional methods are used weekly by a clear minority of consumers, though perhaps they will increase in regularity as digital payments become more standard and more widely trusted.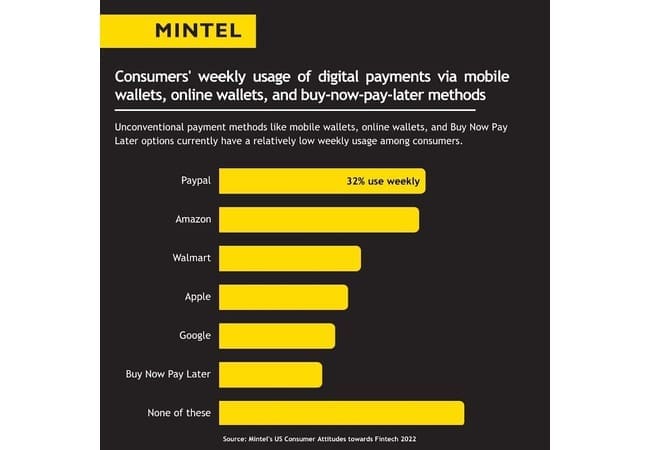 Indeed, electronic and digital payments have become more accepted into everyday life in recent years. For example, in 2018, nearly 80% used cash at least once a week, whereas in 2022 only half used cash weekly. Although the cutting edge of digital payment methods is still treated with some unease, others are becoming accepted as everyday banking options.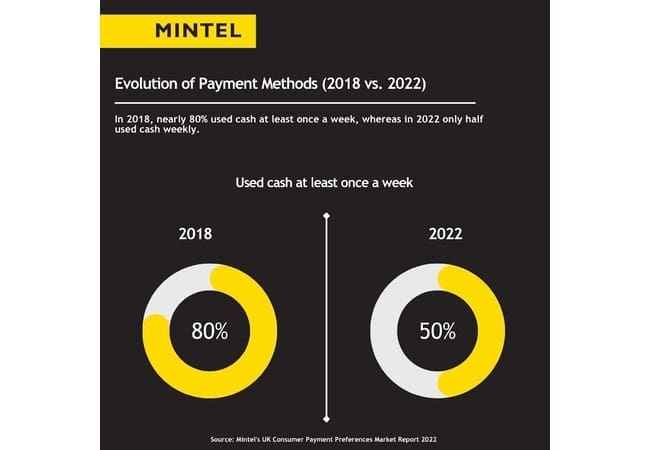 The Impact of FinTech on Personal Finance
What We Think
Though the landscape of fintech at present is brimming with exciting and innovative new payment and banking options, the general public is reluctant and wary to engage with them. This is in part owing to the cost of living crisis, but the wariness extends beyond temporary economic circumstances. For this reason, it seems doubtful that cryptocurrency will take off in the UK in the big way that was once anticipated. Digital and online payments may yet become a more permanent fixture in the world of personal finance, but it looks as if it will take a bit longer for the wider banking community to come around to the idea.