The survival rate of breast cancer has improved significantly over the last decade, shifting the focus of treatment towards quality of life, as opposed to simply survival. Breast cancer treatment typically consists of surgery, radiation therapy and/or medicines. A common procedure many breast cancer patients undergo is a mastectomy. 
A mastectomy is the removal of all breast tissue, in hopes of treating or preventing the further spread of breast cancer. Traditionally, the muscles under the breast were also removed. However, in recent years, there has been a shift away from this, making a mastectomy more refined and less intrusive.
Breast reconstruction is typically performed after a mastectomy, although not all mastectomy patients elect to have reconstructive surgery. Breast reconstruction is a plastic surgery procedure in which the shape of the breast is rebuilt with either implants or autologous tissue. Breast reconstruction after a mastectomy significantly improves both psychosocial and body image.
Acellular dermal matrices are frequently used in breast reconstruction, in the form of either allograft (human tissue derived), xenograft (non-human tissue derived) or alloplast (synthetic, non-biologic) meshes. Allografts have demonstrated exceptional clinical results during the healing process and provide aesthetically pleasing results in the long term. Synthetic tissue devices are not as compatible in the delicate tissue of the breast and usually result in scarring. Hence, in North America, allografts have historically been the golden standard for use in breast reconstruction procedures. In regions outside of North America, hybrid and synthetic devices are more frequently used.
Market Drivers Supporting Growth of Global Breast Reconstruction Market
One of the strongest drivers in the global breast reconstruction market is the massive incidence of breast cancer in the world. According to the World Health Organization, in 2020, there were 2.3 million women diagnosed with breast cancer. In addition, as of 2021, breast cancer became the world's most prevalent cancer, surpassing lung cancer. Growth in the global breast reconstruction market can be directly attributed to the significant number of worldwide cases of breast cancer.
According to the Breast Cancer Research Foundation, since 2008, worldwide breast cancer incidence has increased by more than 20 percent. In addition, every 14 seconds, somewhere in the world, a woman is diagnosed with breast cancer. As breast cancer cases rise, the number of mastectomies performed will also increase, which increases the likelihood of breast reconstruction procedures.
Premium-priced products are a significant market driver in the global breast reconstruction market. In North America, allografts are predominately used in breast reconstruction procedures. For instance, AbbVie's AlloDerm® has had a significant impact on the total global market value for breast reconstruction. This is due to the product's high price and its outstanding clinical results, backed by over 500 scientific and clinical publications. The prominence of AlloDerm® sales alone will drive the substantial growth of the overall breast reconstruction market.
As technology improves, growing amounts of literature are released supporting the clinical benefits of soft tissue repair devices in breast reconstruction procedures. This clinical support has driven women's awareness and acceptance of breast reconstruction surgery after mastectomy. For instance, in some regions, breast reconstruction is viewed as a taboo procedure. In addition, the idea of having a breast reconstruction procedure after mastectomy is not as well-known. In many regions, it is common for women to not undergo breast reconstruction after mastectomy. However, as knowledge of the efficacy of breast reconstruction becomes widespread, post-mastectomy patients are more likely to undergo breast reconstruction.
Top Competitors in the Global Breast Reconstruction Market
In the global breast reconstruction market, the top competitors in the global market are AbbVie, MTF Biologics, Integra LifeSciences, Stryker, Becton Dickinson and more. AbbVie holds the highest market share, due to its AlloDerm® product. This is because of the product's popularity in North America, high unit sales, clinical performance and high pricing. Moreover, Novus Scientific was able to capture a significant share of the market due to its popularity in the Western European region.
North America was the largest region in terms of market size for the breast reconstruction market in 2021. The Asia-Pacific region followed as the second largest region. The Middle East was the smallest region in the breast reconstruction market.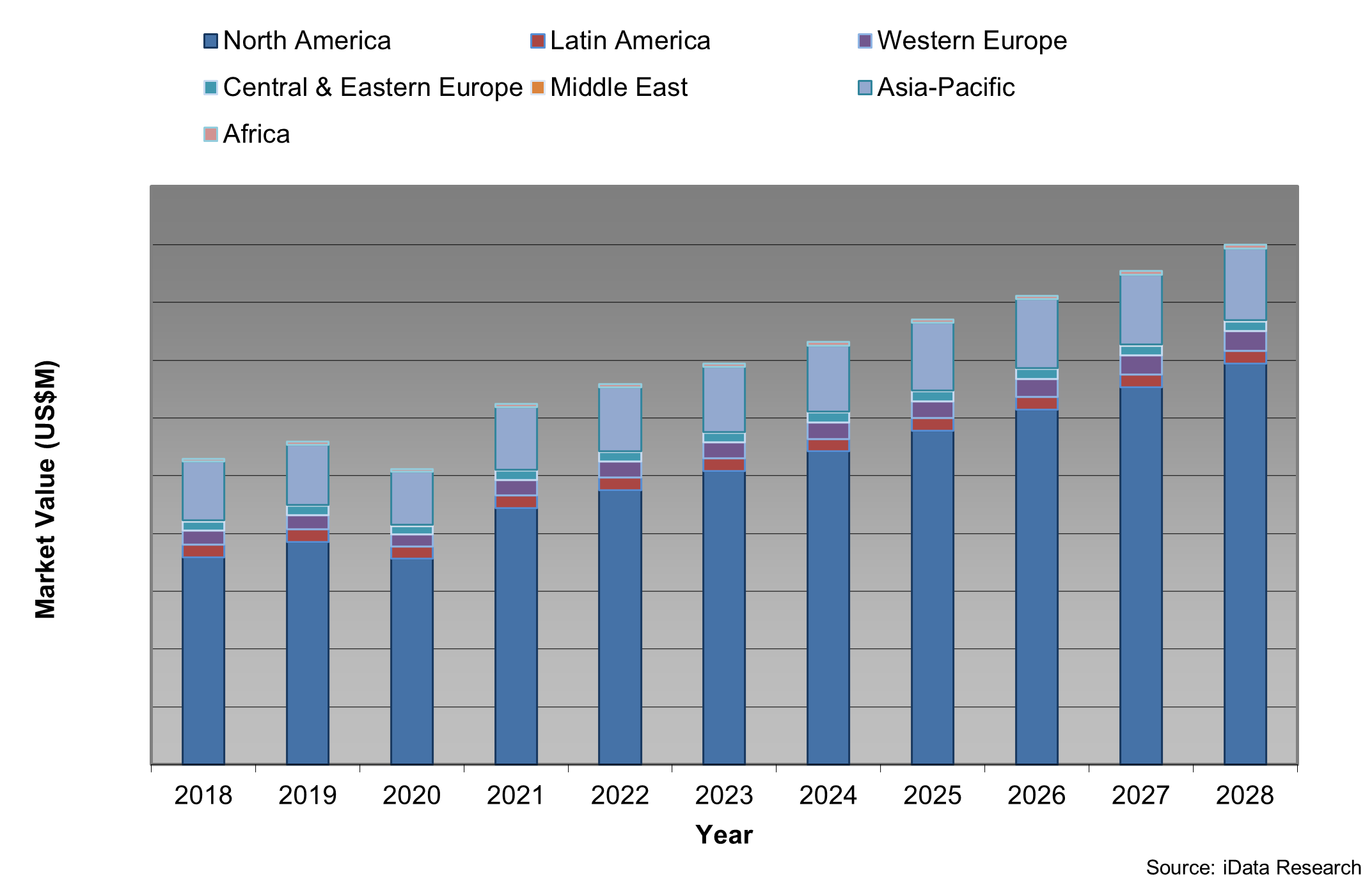 The Global Breast Reconstruction Market Forecast
In the Asia-Pacific, European, Middle Eastern and African regions, xenografts and synthetics were used more often in breast reconstruction procedures. This is not the case in North America, which predominately uses high-cost allografts. This is due to the lower costs associated with xenografts and synthetics. In addition, several clinical studies have proven the efficacy of xenografts and synthetics in breast reconstruction procedures.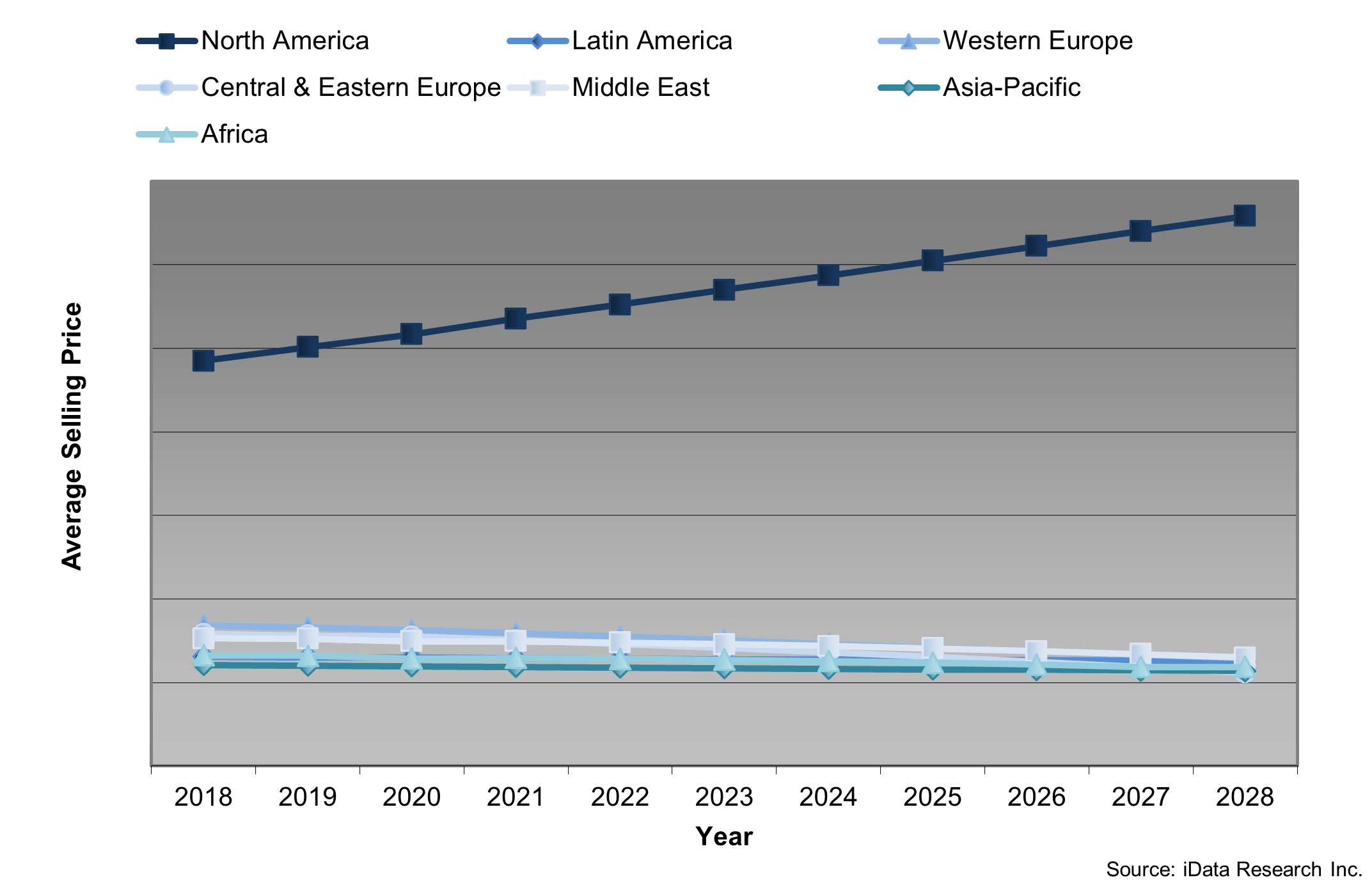 Due to the prevalence of breast cancer, breast cancer awareness and improvements to breast cancer treatments, the global breast reconstruction market is forecasted to be steadily growing. As the survivability of breast cancer improves, the breast reconstruction market is expected to increase in conjunction with the number of breast cancer survivors. Ultimately, the global breast reconstruction market is expected to grow at a cumulative growth rate of 5.4% between 2021 and 2028. Likewise, the total market value is forecasted to increase to approximately $1.9 billion USD in 2028.
For further insights, please see the report Breast Reconstruction Market Size, Share, & COVID-19 Impact Analysis – Global – 2022-2028 by iData Research.
About the Authors
Corey Kwon is a research analyst at iData Research. He develops and composes syndicated research projects regarding the soft tissue repair market, publishing the soft tissue repair market report series.
Kamran Zamanian, Ph.D., is CEO and founding partner of iData Research. He has spent over 20 years working in the market research industry with a dedication to the study of medical devices used in the health of patients all over the globe.
About iData Research
For 16 years, iData Research has been a strong advocate for data-driven decision-making within the global medical device, dental and pharmaceutical industries. By providing custom research and consulting solutions, iData empowers its clients to trust the source of data and make important strategic decisions with confidence.
Works Cited
Alkaff, T. M., AlTaleb, R. M., Kattan, A. E., Alsaif, H. K., Murshid, R. E., & AlShaibani, T. J. (2019). Awareness, acceptance, and perspective of women for reconstruction post Mastectomy. JPMA. The Journal of the Pakistan Medical Association, 69(1), 141–145.
Breast Cancer Research Foundation. (2021). Breast Cancer Statistics and Resources. 
iData Research. (2022). Global Soft Tissue Repair Market Report.
World Health Organization. (2021). Breast Cancer.