Hotspots brings you the Mintel Trends team's top observations on product and service launches from around the world.  From workspaces for working out to insect-inspired algorithms that help prevent car collisions, find out the most innovative global initiatives happening this month.
WeWorkOut – Mexico
Síclo and WeWork have collaborated to create Síclo Rooms and Síclo Meeting Rooms. The objective of this collaboration is to promote a healthy culture in workspaces and, above all, to raise awareness about the importance of integrating exercise into daily routines. The Síclo Rooms are exclusive spaces for WeWork members that make the experience of Síclo studios available through the Síclo app. Síclo Meeting Rooms, on the other hand, are WeWork meeting rooms remodeled by Síclo and equipped with dumbbells, mats, and other accessories, allowing people to exercise while they are in a meeting or take a break in the middle of their workday.
Over the last couple of years, people have reevaluated their expectations and they are prioritizing happiness in every aspect of their lives. Hybrid working models are here to stay, and exercise routines are being reconsidered. Many mistakenly thought that COVID-19 would eliminate gyms forever, but newfound flexibility is seeing gyms and workplaces transformed. There is an emergence of new proposals like in-office workouts, which help consumers save time and also promote improved memory, increase motivation, boost energy, and offer a space to create meaningful social connections with co-workers.
As well-being, happiness, and health remain consumer priorities, new proposals will emerge to provide customers with spaces that allow them to save time and simplify social, professional, and well-being-related activities. Clubs that provide spaces for consumers to work outside the home, play sports, have yoga sessions, or meditate with other members of their families can be highly attractive for modern families who want to maintain flexible lives. Services for employees that facilitate virtual connections for remote workers and offer face-to-face classes with activities that boost concentration and help workers to rest in their downtime will be greatly appreciated.
Kimberly Hernandez – Associate Analyst, Mintel Trends, North America
Inspired by Insects – United States
Researchers from Penn State have published a study in ACS Nano proposing the use of insect-inspired algorithms to design collision prevention programming suitable for low visibility conditions caused by rain or low lighting. For these algorithms, the researchers examined how insects such as locusts and houseflies use a simple, energy-efficient neural circuit to avoid bumping into each other mid-flight. The developers predict that integrating this circuitry into existing collision avoidance systems can provide car manufacturers with a less bulky and more energy-efficient safety protocol.
Existing car collision technology relies on real-time image analysis that can be impacted by low visibility conditions brought on by weather or even nightfall. LiDAR and radar tech can be resource-draining and expensive solutions to this issue but are needed to navigate and maneuver autonomous vehicles. More affordable and energy-efficient alternatives need to be reliable under a broad range of road conditions as consumers grow more dependent on autonomous transportation methods. Safety will be a key concern that will drive innovation in new and emerging car technology that improves road safety for all drivers, regardless if they are driving their cars themselves or if their car is in charge.
Biomimicry will help revolutionize the safety and efficiency of consumer electronics and can help brands innovate to solve issues regarding user safety and resource conservation. Learning from nature can be a way to strategically rethink how different components come together to form a larger product. Brands are equipping themselves to stay competitive in an ever-changing world. In the future, it is likely that consumer products will draw inspiration from nature to improve packaging, design, and formulas.
Dana Macke – Director of Mintel Trends, North America
Bargain Hunting in the Black Market – China
Chinese beauty retailer Harmay opened a pop-up store 'Black Market' in Shanghai, providing an immersive bargain-hunting experience. While providing sharp discounts, Harmay adopted a ticketing system. Consumers need to purchase a pass for RMB39 to enter the Black Market. Haymay's Black Card members can enter the market for free. The pop-up store is designed in a dark and slightly scary style, like an escape room. The store is divided into several areas, corresponding to different functional areas such as discount areas and cash registers. Consumers received a map after entering the store and could follow the set route and enter different rooms in a 'treasure hunting' method, without being able to turn back. The staff would ring the bell from time to time, at which point consumers were able to enter a 'Lucky Room' for a lucky draw.
As consumers re-discover the joy of tangible shopping, they are also seeking products with high performance-to-price ratios as they face financial pressures. Harmay has recognised consumers' need for a mix of value and enjoyment. The Black Market has turned the deal-hunting process into an immersive and entertaining experience, strengthening consumers' motives to visit the offline spaces and engage with the brand.
As consumers move past the pandemic period, they are looking to re-engage in out-of-home experiences, providing opportunities for brands to be ready with experiential offerings. Motivation to try new things is expected to rebound. Brands can reimagine the concept of play and novelty through the lens of adulthood by adding gamified elements to bring a brand persona to consumers.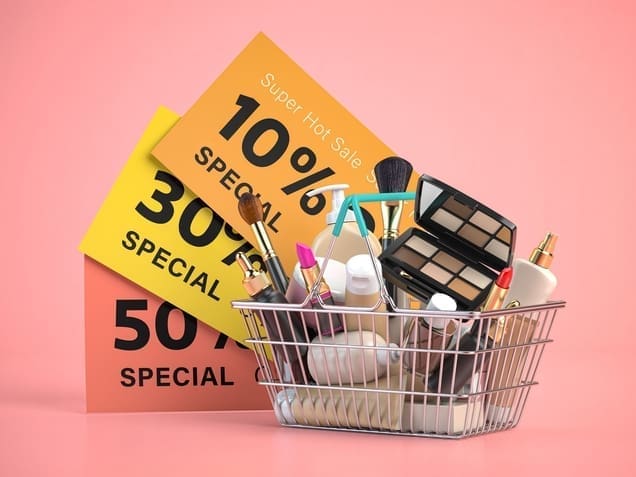 Victoria Li – Senior Analyst, Mintel Trends, China
Take Your T.I.M.E. – United Kingdom
The British Association of Beauty Therapy & Cosmetology (BABTAC) has introduced an initiative that helps people find safe beauty services. The aim of BABTAC's T.I.M.E campaign, an acronym that stands for training, insurance, monitoring, and evidence, is to educate and make consumers aware of the fundamentals before booking themselves in for treatments such as enquiring about insurance and qualifications. This will ensure people are protected and receive treatment from skilled professionals who can be held accountable.
Misinformed online platforms and social media content have played a significant part in creating unsafe spaces which have led to people seeking beauty treatments, putting themselves at risk. Whether it is for invasive or non-invasive treatments, moving forward, brands have the responsibility to prove they qualify to carry out treatments; fillers may be frequently sought as makeup today, but failure to be administered by a professional could lead to unwanted infections or worse.
Non-ethical, misinformed, and unclear messaging regarding practices can be incredibly problematic if brands don't rectify these issues. Displaying a clear brand position and presenting services and products that are supported by the relevant qualifications and knowledge will be purchase drivers for many consumers. Brands can reassure them further using technology and apps to help consumers filter through the noise and identify consultants and services they can trust.
Narmada Sarvanantha – Associate Analyst, Mintel Trends, North America
If you would like to learn more, check out other hotspots our analysts have identified in markets around the globe recently: January