Hotspots brings you the Mintel Trends team's top observations on product and service launches from around the world.  From Starbucks' new olive oil-infused coffee drinks to a new sustainable food solution, find out the most innovative global initiatives happening this month.
Starbucks with Olive Oil – Italy
Starbucks has debuted a range of olive oil-infused coffee drinks in Italy before a global rollout later this year. Starbucks' new Oleato range includes Oleato Caffè Latte, Oleato Iced Shaken Espresso and Oleato Golden Foam Cold Brew, all made of arabica coffee mixed with a spoonful of Partanna extra virgin olive oil. Starbucks customers will also be able to customise other beverages with a dash of Partanna extra virgin olive oil. After its Italian debut, the Oleato range will launch worldwide, starting with Southern California in the US in the spring of 2023, followed by Japan, the Middle East and the UK later in the year.
Coffee plays an important role in Italian culture, with myriad small, independent cafés dotted around every city. Extra virgin olive oil is also a staple: it is used in cooking, drizzled onto pizza, pasta and salads with abandon, and even enjoyed on its own for its supposed health benefits. Starbucks has combined these two quintessentially Italian ingredients – coffee and extra virgin olive oil – to develop a new, innovative drink product offering a new flavour and texture to consumers.
Starbucks, the world's largest coffee chain in terms of store count, has long acknowledged its debt to Italian coffee culture. But ironically, Starbucks has struggled to become a household name in Italy. The chain only ventured into Italy in 2018 and only has 20 stores there today. Therefore, launching the Oleato range in Italy is not a test, nor is it aimed at winning over Italian consumers. Instead, Starbucks' goal is to ground a major new product range in an authentic location.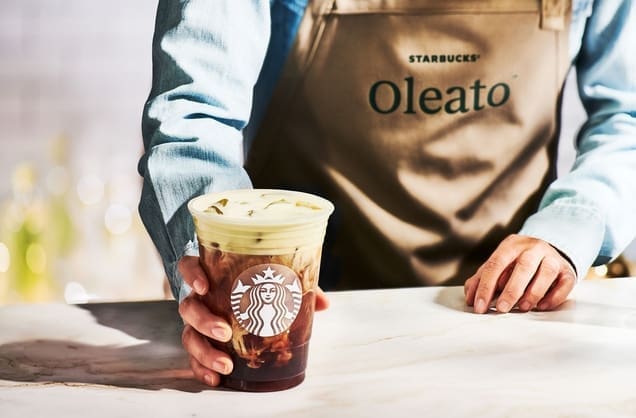 Daniel Takacs – Analyst, Mintel Trends, Europe
NFTazos – Mexico
Snack brand Sabritas launches NFTazos, a line of digital collectibles based on the iconic original Tazos that circulated in Latin America during the 90s. Unlike other NFT products that can be reviewed or purchased on platforms such as OpenSea, NFTazos are exclusive to JOYAPP. Traditional cash or cryptocurrencies cannot be used to purchase them, nor do they have a retail price, they serve as rewards for consumers of PepsiCo-branded products. By buying PepsiCo products, consumers can earn points that can be exchanged for NFTazos.
Sabritas Tazos cards took the world by storm in the 1990s when children in Latin America begged parents to buy bags of chips just to acquire the novelties. Unlike trading cards or figurines, Tazos were not only collectibles, but also a tool for connection – kids could use them to play or compete with friends. The brand seeks to revive the same frenzy that these collectibles once sparked, catering to consumers who were kids the first time they were launched. Though its original consumers are now adults, the brand is drawing on nostalgia to recreate and revive the same spirit of community, connection and playfulness that surrounded the original Tazos.
Brands can use technology to create playful, nostalgic experiences that allow consumers to relive their favorite games or add to their collections of memorabilia. Brands can collaborate with consumers to discover which vintage products they want to return to shelves, inviting them to co-create retro items or products to re-engage multiple generations of nostalgics and game lovers.
Kimberly Hernandez – Associate Analyst, Mintel Trends, North America
My Body To Me – China
The lingerie brand NEIWAI launched a video campaign, 'My Body To Me', that empowers women to listen to and make decisions about their own bodies. The actress in the video keeps asking herself these questions when others try to deprive her of the right to her own body. At the end of the video, NEIWAI tells the audience that 'the feeling of the body is the only compass.
NEIWAI has been focusing on female empowerment not only through marketing campaigns but also by freeing women's bodies with comfortable clothing that accentuates natural beauty. The integration of commercial action and conceptual brand value is essential to truly build the philosophy into the brand's DNA. Brands need to emphasise the relevance of the message to the product offerings.
The rising 'she-power' tempts brands to dabble in feminism marketing. Yet Chinese women are not a homogenous group. Women of different ages, personal beliefs and from different city tiers have different needs and priorities and are concerned with topics such as marriage, gender equality, etc. Brands need to identify and resonate with their target consumers' intimate needs.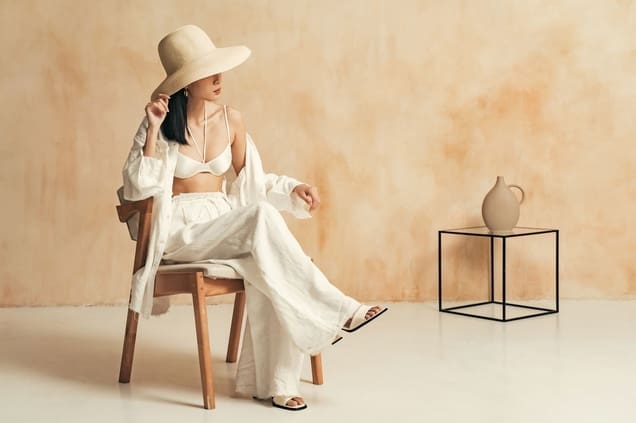 Victoria Li – Senior Analyst, Mintel Trends, China
Food Tech Fermentation Alliance – US
Nine leaders in precision fermentation have formed the Precision Fermentation Alliance, a trade organization to promote precision fermentation as a sustainable food solution. The Alliance will focus on building a public understanding of the technology, championing transparency around ingredients, forming best practices in the fermented food industry and paving the way for market launches through partnerships with regulatory bodies. The members of this trade organization will also ensure science-based decision-making and informed public policy are used in regards to the regulation of foods produced using precision fermentation. Members of this organization include Imagindairy, New Culture, Perfect Day and other food tech brands that specialize in innovating modern fermentation technologies.
Precision fermentation is being used in the development of more sustainable food products such as cow-free dairy milk and meat alternatives, all without needing to include animals in the process. This process is also used to make existing ingredients such as cooking oils more nutrient-dense and increases the efficiency of non-ingestible ingredients used in beauty and personal care products. As consumers continue to look for alternatives to animal-based products and other resource-intensive products, precision fermentation is a viable method to meet this demand without compromising on taste or quality.
With new food tech emerging, brands will have new methods to decrease their waste and utilize resources more productively. It is likely that in the future, consumer interest in animal protein alternatives will drive further innovation in climate-smart alternatives that support the production of food products made using more responsible methods or ingredients.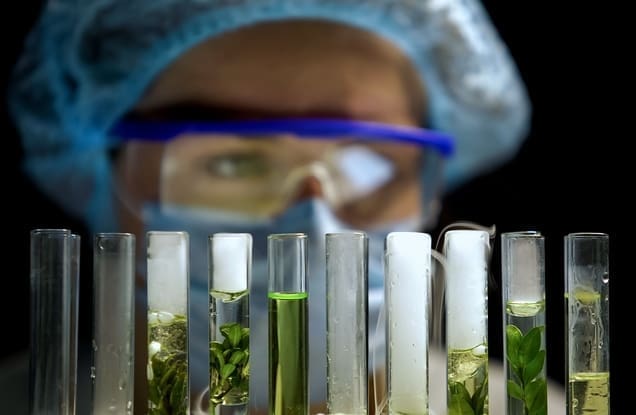 Kimberly Hernandez – Associate Analyst, Mintel Trends, North America