Recently, Mintel attended the In Cos Korea 2023 in Seoul. As its long-standing partner, this year we continued the tradition of showcasing a variety of K-beauty products that are popular worldwide in the K-Beauty Innovation Zone. Each product selected for display was backed by data from Mintel's Global New Products Database (GNPD), coupled with insights from our industry experts.
Here are a couple of highlighted products:
Inisfree Retinol CICA Moisture Recovery Serum
In 2022, this product received the second best @Cosme Best Cosme Awards under the serum category. In terms of sales on Lotte, it ranks 13th among essences, leading the pack for both Japanese and Korean brands.
This mild yet effective essence is designed to address skin issues such as acne, textural irregularities, and enlarged pores. It incorporates the unique Cica-Liposomlogy™ ingredient from Jeju Island, offering a lightweight texture suitable for those new to retinol treatments or those with sensitive skin.
Tirtir Mask Fit Red Cushion SPF40 PA++
This product clinched the second place in both the makeup category of Lotte's Korean Cosmetics Best Cosme and the foundation category of the @Cosme Best Cosme awards in 2022.
It is renowned for its long-lasting coverage, oil control, and superior concealing capabilities. Enriched with hibiscus, propolis, and white water lily essence, it keeps skin hydrated and lumious. It also provides SPF40 PA++ protection against harmful UV rays. Meanwhile, Its patented dual-layer film technology enhances the durability of makeup.
Beauty of Joseon Ginseng Essence Water
This brand boasts a higher reputation in the United States than in its home country, South Korea, a testament to its successful marketing strategy. The brand utilizes mild formulations incorporating traditional Korean ingredients such as green tea, rice, red beans, and snail mucin protein.
Its minimalist packaging bears a resemblance to Hanyul, yet it's price is set at a more affordable level. Beauty of Joseon's marketing activities on social media platforms, notably Instagram, are commendable, and it also retails its products on the US Amazon platform.
Laka Jelling Nude Gloss
Laka is a gender-neutral beauty brand highly revered in Thailand, particularly among young consumers. Its lipstick and mascara products are particularly sought after. The brand employs a vegan formula infused with ten varieties of vitamin-rich fruit juices, specifically designed to prevent lip chapping.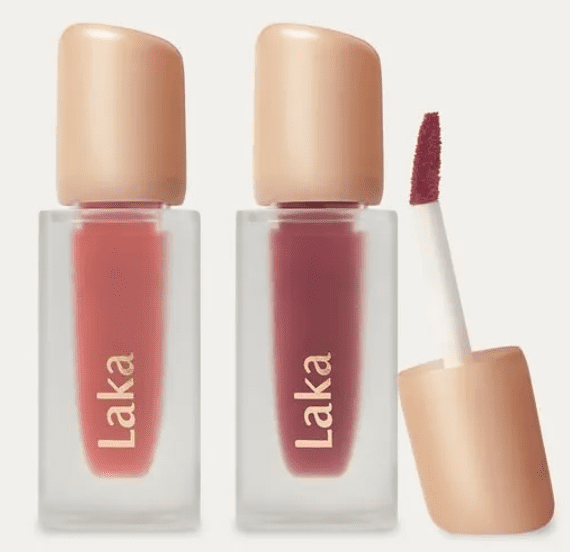 ACWELL N4 Real Aqua Balancing Cream
ACWELL – an acronym for Acne + WELL – seeks to promote harmony and balance in skincare. The brand's inspiration is derived from 'Donguibogam', a classic in Korean traditional medicine. The product uses supercritical extraction of effective polyphenols components from four herbal plants, including licorice leaf, sedum sarmentosum, and houttuynia cordata. These compounds are then developed using the patented PURITONX 3.0 N4 formula.
This gel cream provides optimal moisture to the skin with Jeju Brussels sprouts, Hydra-G and Omega 3&6, and it also replenishes a healthy moisture balance even from external stimuli. The product helps to deliver and lock in water within the skin barrier and soothes the skin all day long without any sticky feeling.