After another significant year of disruption brought on by global conflicts and climate change, the juice industry has faced several challenges. Is your brand aware of the emerging juice trends that will drive product innovation?
The cost of living crisis and the aftermath of the pandemic have created conditions that caused energy and transportation costs to soar, rapidly rising food and drink prices, and a consequent decrease in real incomes – all of which have taken a toll on the juice market.
While inflation has buoyed the value of the category, Mintel estimates that the UK juice market's rate of volume sales has fallen by 3% in 2023. Moreover, concerns over planetary and personal health have continued to hamper the juice industry. As a discretionary category, the juice market remains vulnerable to the continued income squeeze as consumers are likely to keep trading down or cut back on spending.
However, you'd be pleased to know that there are opportunities for brands to stimulate innovation if they can prove value to financially pressured consumers and engage with consumers' concerns about sustainability and personal health.
We've handpicked the latest consumer demands, emerging juice trends and innovations that will be critical in keeping consumers captivated and justifying higher price points.
Juice Trends – What Do Consumers Want?
Consumers left sour from rising prices
The soaring prices of fruit and vegetables due to extreme weather conditions such as the UK summer heatwave of 2022, droughts in Brazil and hurricanes in the US have caused a noticeable hike in the average price per litre of juice. Unsurprisingly, 72% of UK consumers have taken measures to try and save money on fruit juice, juice and smoothies to help counteract the mounting cost of production. Over a third of consumers are choosing to trade down to cheaper options, which is helping own labels gain volume share in the juice market. To remain competitive and improve their value perception, key players are offering promotions and introducing larger, better value-for-money formats of their products. While this helps, brands can do more to diversify their offerings to counter downtrading and appeal to savvy consumers.
Four out of ten UK consumers agree that they find it acceptable for fruit juice and smoothie brands to add water to their products. This presents a cost-effective way to lower price points, as well as address concerns over sugar content. Leading the way, Waterbomb's new range What a Juice Light advertises on the bottle's packaging that the beverage has half the sugar of their regular juice, increased water content and has only 150 calories per bottle. To address the perception of value for money, brands can position the addition of water as a way to boost hydration. To further increase attraction, the additional water could be mineral water or include electrolytes. Innovating in this area would help juice drinks promote a stronger role in hydrating or post-exercise drinking occasions, as well as saving consumers money.
Visit Mintel Store for the freshest consumer research
Taste bud turnaround: The growing trend of healthier juice options
A focus on low-sugar and non-sweet flavours also opens up opportunities for brands to broaden their role within night-time drinking occasions. A third of adults agree that fruit juice, juice drinks and smoothies with sophisticated flavours, such as botanical or spices, are a better alternative to alcohol than those with standard flavours. By creating interesting and innovative flavours that appeal to both health-conscious and indulgent consumers, brands can tap into the growing trend for alcohol moderation and provide a unique alternative to traditional alcoholic beverages.
Alongside no added sugar claims, immunity claims dominated new functional launches in the juice market from 2020 to 2023 after immunity was thrust firmly to the forefront of people's minds during COVID-19. Leading the way, Sainsbury's added Flourish Orange, Carrot, Passionfruit and Ginger Immune Smoothie to its health-focused Flourish range. They spotlight on the front of the bottle that their smoothie is fortified with vitamins B, C and D to support the immunity proposition.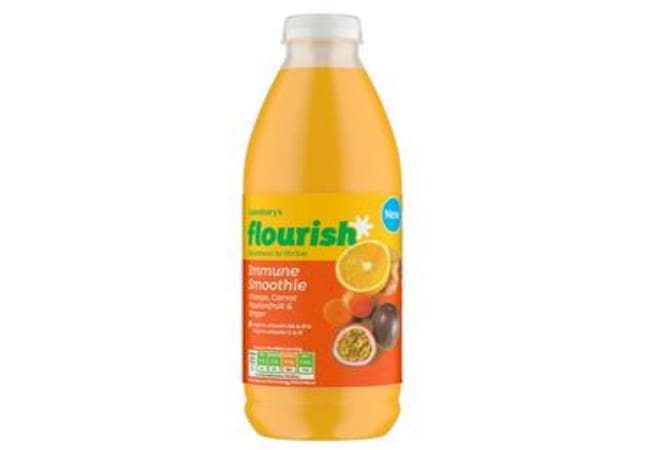 In the US, health-conscious juice trends are also on the rise. Mintel's US Juice and Juice Drinks Report reveals that 40% of US juice and smoothie drinkers are drinking more juice compared to a year ago as a way of increasing their vitamin intake. Consumers' heightened interest in healthier diets and their stronger intention to incorporate more nutrient-dense drinks into their daily lives presents significant opportunities for brands to capitalise on.
Juicing up the conversation: The impact of sustainability on juice consumption
Sustainability isn't just a trend anymore. We've all been hit with the harsh reality of extreme weather, as well as high energy and food prices. As consumers become more conscious of how their actions affect the environment, they will expect companies to provide them with climate-friendly products.
As worries around climate change and sustainability grow, four out of ten UK juice drinkers are concerned about the food miles associated with juices that use tropical ingredients. Once the cost of living crisis abates and consumers can afford to prioritise sustainability again, Mintel anticipates that their worries are only likely to worsen. Celebrating fruit grown locally can address concerns over food miles. Brands in the juice market can innovate by experimenting with recipes that incorporate native ingredients. By highlighting the link between low food miles and sustainability, brands can boost their ethical credentials and win the attention of eco-conscious consumers. To enhance the allure of local, brands could utilise this narrative to support British farmers which would not only provide a compelling human angle but would also elicit trust and affirm quality associations.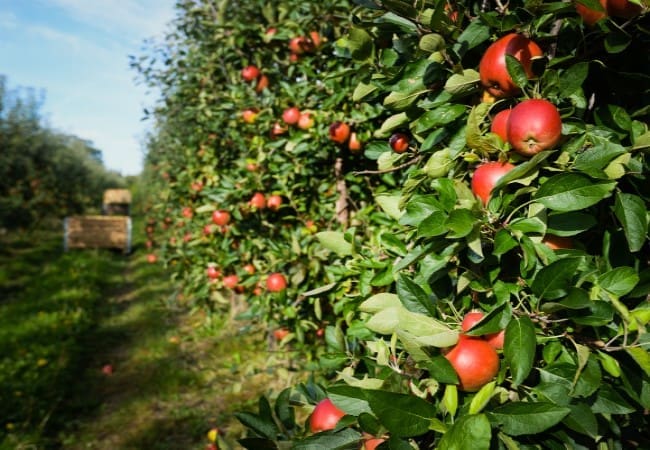 Besides worrying about food miles, Mintel's research reveals that a third of US consumers are concerned about juice brands that don't use sustainable packaging. As a growing number of consumers recognise the importance of eco-friendly packaging, brands are expected to make these packaging options standard. Over the last five years, new launches featuring environmentally friendly claims have sharply increased in the UK juice market. While positive, the saturation of such label claims means that they don't offer much in terms of standing out from the crowd. However, some brands have gotten creative in pushing the green agenda such as Don Simon who repackaged their juices to highlight the brand's triple zero target: to have zero waste, zero polluting emissions and zero water consumption. This initiative demonstrates how big-thinking ideas and transparency can help build trusted relationships with consumers, which can result in increased usage and spending on a product.
Prepare for Future Juice Trends with Mintel
It's essential for juice brands to understand how recent global conflicts and climate change have affected consumers' health and their wallets. Moving forward, juice brands will need to work harder to prove the value of their products to financially pressured consumers, cater to the rise in demand for natural and healthy options, and take more responsibility for sustainability.
Is your business responding to the evolving attitudes and preferences of juice drinkers? With Mintel's leading independent market and consumer research, you can focus your strategies to align with the latest trends and developments in the UK juice market. Explore our Juice Market Research, or fill out the form below to sign up to Spotlight, Mintel's free newsletter for exclusive insights.
Sign up to Spotlight: Get fresh insights delivered to your inbox!