As conversations about mental health continue to gain traction globally, the COVID-19 pandemic has highlighted the importance of addressing mental wellbeing. In Thailand, Mintel research shows that 49% of consumers describe their mental wellness as "good" and 16% as "very good", while 10% rate it as "poor."
Furthermore, four in ten Thais strongly agree that the pandemic resulted in mental health issues for many people. These issues stem from various factors, including financial stress, future uncertainties, work, school, family relationships, health concerns, environmental situations, social and peer pressure, social media, and politics. 
Here, we explore the opportunities for food and drink products to help consumers enhance their state of mind.
The shift towards 'positive ageing'
With mental wellness becoming a growing priority for nearly half of Thais, especially among the Gen X demographic, there is an increasing demand for food and drink products that support both physical and mental health. Gen Zs are least likely to describe their mental state as "good," indicating a need for targeted solutions. Mintel research reveals that over one-third (38%) of Thai Gen Zs experience loneliness, making them the loneliest generation, compared to 27% of consumers overall.
Around the world, the population is ageing. The number of people aged 60 years and older is increasing rapidly and is projected to reach 2 billion by 2050. This is an opportunity for products and solutions that help consumers to age gracefully and with dignity.
Healthy ageing requires a holistic, proactive, and organic approach to health and wellness and this is driving demand for food and drink for mental wellness.
Comfort food and its appeal to younger 'Emotional Indulgers'
Comfort food plays a significant role in mental wellness for Thais, with 77% of consumers agreeing that salty snacks are a good way to treat oneself. They also relied on other comfort food like ice cream, chocolate, milk, coffee, carbonated soft drinks, tea, vitamin water, meat, and sports and energy drinks.
Gen Zs and Young Millennials rely heavily on experiences to enhance their state of mind and Mintel research identifies this group as Emotional Indulgers. Food and drink brands can draw on their lifestyles in making their products appropriate for mental wellness. One example of a comfort drink is Australia's White Wolf Smart Energy, which is made with ginseng, L-theanine, caffeine, and vitamins B6 and B12. This drink is said to be ideal for training, gaming, and working.
White Wolf Smart Energy (Australia); Mintel GNPD
Young Thai women aged 18-24 tend to prefer comfort foods high in fat or sugar and energy-dense, which may have relatively low nutritional value but can trigger an emotional response or temporary stress relief. This can be attributed to the fact that some foods release dopamine, which plays a role in how humans feel pleasure.
The emergence of "mind snacks"
Comfort snacking also presents an opportunity for brands to relate to consumers seeking comfort and release from stress. Nearly one-third of Thais find a greater variety of snacks for mental wellness appealing, indicating a growing market for "mind snacks". Alpina's fresh cheese snack Queso Pera encourages young professionals to take a moment to breathe in their stressful routines and nourish their bodies.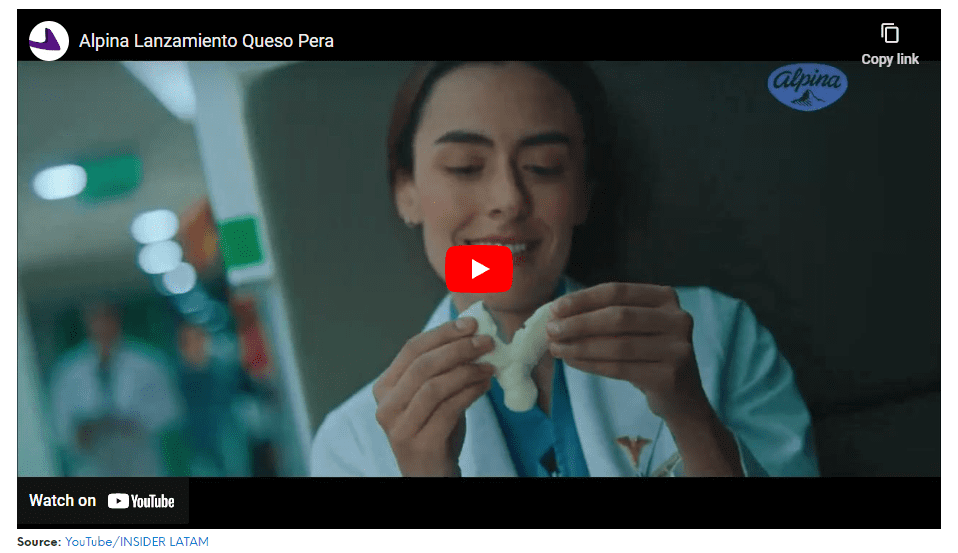 Food and drink brands can also support mental wellbeing by partnering with mental health organizations. For example, KitKat Australia partnered with suicide prevention charity R U OK? and its chocolate packaging encourages people to take a break and discuss their mental health.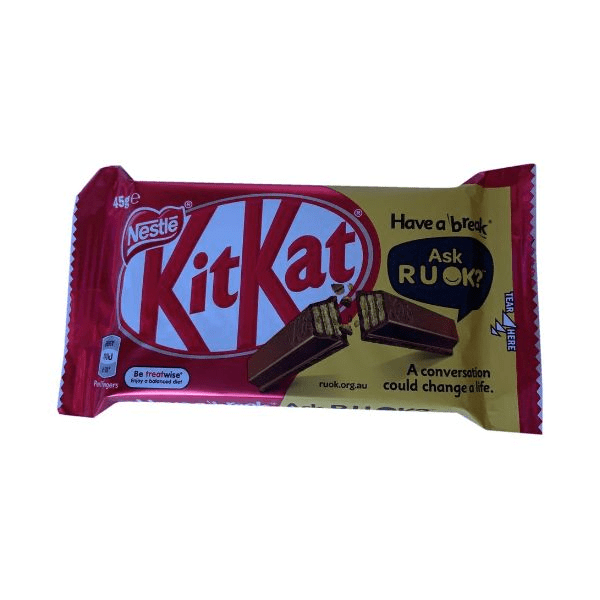 Innovate along the gut-brain axis
Over two-thirds (64%) of Gen X believe in the link between nutrition and the mind; the same proportion thinks that high nutritional value is an attribute in food and drink that can enhance mental wellness (vs 51% of Gen Zs and 56% of total). They believe nutrition can unlock their holistic health goals. Mintel research has identified this group as Holistic Nutrition Seekers, which are more likely than others to rely on a range of food and drinks providing nutritional and functional value, such as juices, ice cream, milk, coffee, and tea. When compared to Emotional Indulgers, the Holistic Nutrition Seekers are less likely to rely on indulgent food/drink categories like salty snacks and chocolates.
For example, Tropicana + Viva Vitality has added vitamin C and magnesium while Tropicana + Fuel for Thought has vitamins B3 and B6, which contribute to the psychological function. Meanwhile, Tropicana + Berry Boost contains vitamin C, which contributes to the normal function of the immune system. 
Nearly half (46%) of Gen Xs believe that a healthy gut leads to a good mood, indicating their awareness of the gut-mind axis. Dietary fibre, known for its gut health benefits, can play a role in promoting healthy ageing. Brands can communicate the healthy gut and healthy mind link to tap into this growing market.
What we think
Food and drink brands can cater to individuals concerned about their mental health by integrating benefits such as relaxation, stress relief, cognition, and focus into their products. Incorporating nutrients that promote holistic ageing and enhance the gut-brain axis can further boost consumer appeal.
Innovative flavour profiles can also drive interest, positioning brands favourably in the mental wellness space. Coffee, for instance, resonates with diverse generations such as Gen X, Gen Z, and Young Millennials. Furthermore, brands can create a unique sensory experience for Gen Z consumers by using flavours that evoke specific places they have visited, imbuing their products with a sense of nostalgia and connection.