In a dynamic beauty and personal care industry, fragrances go beyond the olfactory experience – it's a bridge to emotions, memories, and self-care. Here, we delve into three distinct types of fragrance consumers that brands can tap into, offering insights on how to cater to their desires and preferences.
Scented self-care enthusiasts: Elevating emotional wellbeing
Residing predominantly in metropolitan areas, Scented Self-care Enthusiasts seek more than just products; they crave relaxing experiences. Mintel research reveals that 40% of these consumers believe in the ability of fragrances to enhance emotional wellbeing. While traditional Indian culture has long incorporated natural scents like incense and essential oils, particularly in religious practices, the concept of using fragrances for self-care is relatively new.
This presents an opportunity for brands to introduce exquisitely scented products that cater precisely to the emotional needs and preferences of these consumers. This includes offering scents that induce relaxation and at-home therapeutic moments with an indulgent self-care focus. For example, My Moments by Matas My Relaxing Face Oil is enriched with fragrance notes of essential lavender oil, green herbs, orange and lemongrass, claimed to soothe the senses after application.
My Moments by Matas My Relaxing Face Oil (Germany); Source: Mintel GNPD
Scented Self-care Enthusiasts also seek functional benefits such as longevity of wear and better-for-you formulations centred around self-care and well-being. Fragrance patents showcase the significance of patented technology in achieving long-lasting benefits. Interestingly, fragrance NPD featuring perfume oil in the product description increased by 18% globally in 2022. Perfume oils tend to last longer than traditional fragrances due to their higher concentration and slower dispersal. Moreover, brands can elevate the self-care experience for consumers by leveraging insights from neuroscience.
Safety seekers: Prioritizing natural and safe fragrances
As consumers become even more knowledgeable about the ingredients that go into their favourite products, Mintel's 2019 Beauty and Personal Care Trend Beauty with a Brain notes that consumers will demand more proof of efficacy and safety. Fragrances, in particular, are under scrutiny, with consumers making purchase decisions based on the perceived safety of these components.
Safety Seekers enjoy fragrances but are keen on avoiding potential skin issues, gravitating toward natural, floral-scented products. More than half (53%) agree that it is better for a scent to be gentle rather than strong while 39% agree that natural ingredients should be used for fragrance in beauty and personal care products. By highlighting the natural and gentle qualities of fragrances, brands can alleviate concerns and attract this safety-conscious group.
Tropic Comfort Food Deep Hydration Mask (UK) claims to be vegan and cruelty-free and is naturally fragranced; Source: Mintel GNPD
In India, launches with natural claims dominate scents with green, herbal and woody notes, while those featuring floral and citrus fragrances are relatively low, presenting untapped potential.
A quality standard measurement showcased on product labels can reassure consumers of both quality and safety. Collaborations between beauty and personal care brands and fragrance houses can yield precise measurements of fragrance safety, providing the necessary validation for safe fragrances. Organizations such as the International Fragrance Association offer safety certificates based on scientific studies, empowering brands to offer fragrances that meet industry safety standards.
Escapist consumers: Inspiring adventure through fragrances
Escapist Consumers are in search of unique and out-of-the-ordinary fragrance experiences from beauty and personal care products. They thrive on adventure and novelty, with 46% expressing excitement about experimenting with new fragrances. Brands can captivate these consumers by offering products that transport them to uncharted territories, igniting their sense of exploration.
Unconventional scents, including food-related fragrances, resonate well with Escapists, aligning with their desire for indulgence and sensorial satisfaction. Collaborations with food-related brands or travel agencies can further amplify the allure of such products. Take, for instance, PHY's innovative approach – their men's bodycare range transports users to specific locations through carefully crafted scents. PHY's Mountain Rain body wash is a striking example, evoking memories of rain-washed mountains and lush greenery.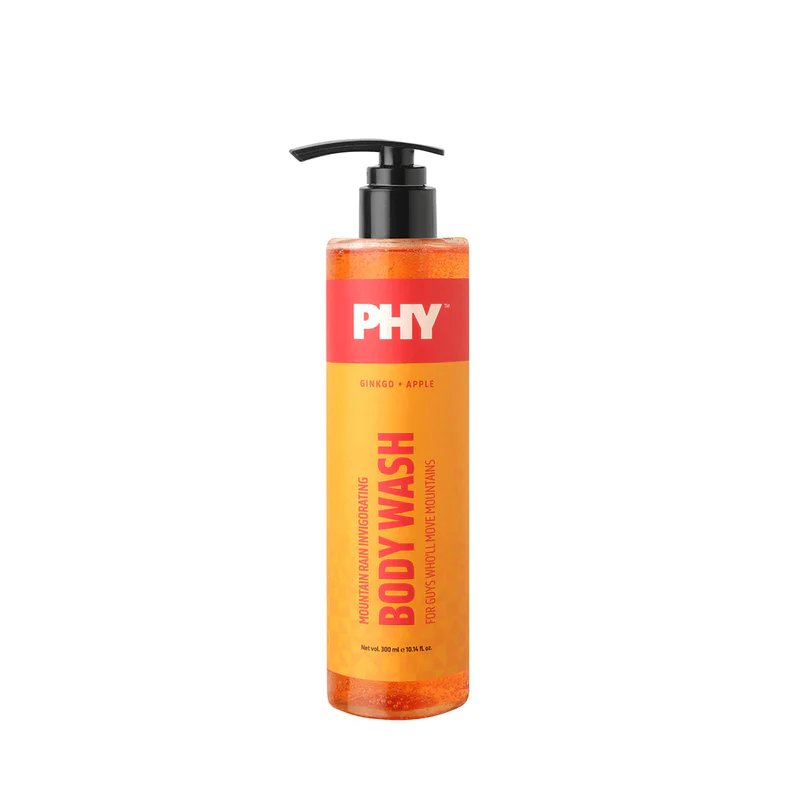 PHY Mountain Rain Invigorating Body Wash (India); Source: The PHY Life
Another example is the partnership between New York–based Magnolia Bakery with Tula Skincare to launch Take Care + Indulge, a two-in-one body cleanser and exfoliator inspired by Magnolia's signature banana pudding.
Tula's banana pudding cleansing body exfoliator (US); Source: WWD
What we think
Fragrances have the potential to unlock new dimensions of consumer engagement. The fragrance spectrum is as diverse as the consumers themselves, each profile offering a unique avenue for brands to explore – whether it's the pursuit of relaxation, the quest for safety, or the desire for escapism.
In a time of economic challenges, providing enticing reasons for consumers to invest in scented beauty and personal care products that can transform routines into rituals and products into personal stories, is also a strategic opportunity for brands to boost their value perception.