The Tech at Mintel series shines a spotlight on our global IT department and how some of the industry's best and brightest build Mintel's modern, agile, and scalable technology backbone.
While executing our growth expansion plan in Belfast, we had the opportunity to give back to the community by providing practical experience for undergraduate-degree level students who have completed their second year in a technology-related degree. We introduced a 12-month paid Industrial Placement program in January 2022 for three students, starting their placement in July 2022. We were thrilled when Andrei Ghira, Cian Flint and Kalina Hajzner accepted our offer, and joined us this summer. We asked them to share their thoughts on the program throughout the year!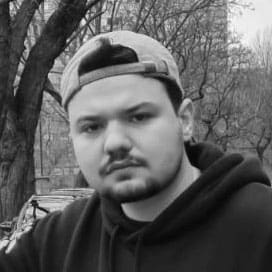 Andrei is originally from Romania and has just completed his second year of studies in the Computer Science with Industrial Experience program at the University of Manchester.
Cian is originally from Cavan, and has just completed his second year in the Honors in Computing Science program at Ulster University (Jordanstown).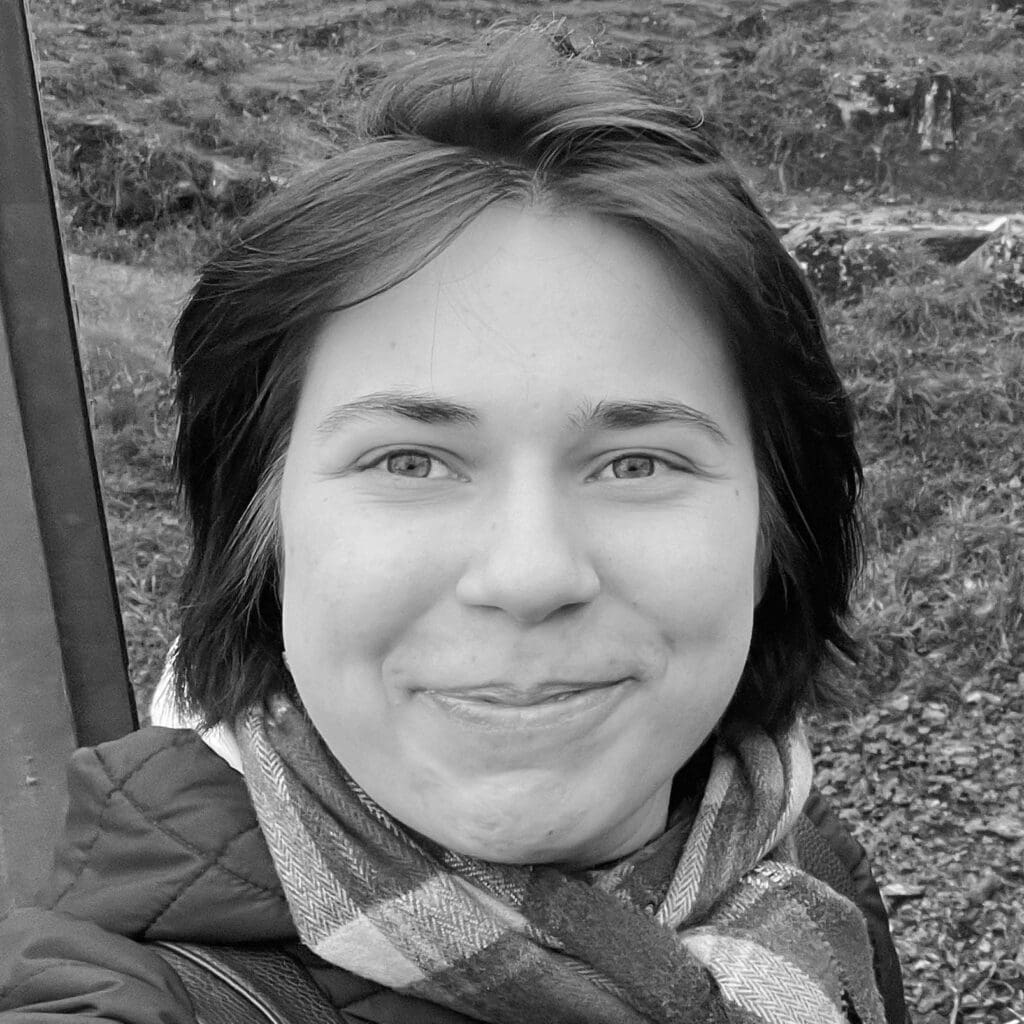 Kalina is originally from Poland, and has just finished her second year in the Computer Science track at Newcastle University.
Let's hear from our students!
July 2022 (Day 1)
Expectations before joining Mintel:
Andrei Ghira: After receiving my placement offer, I was super excited about joining Mintel. Seeing all the activities and events the company is holding made me think that Mintel creates a very nice environment of working, and its products are super professional and qualitative, things which are denoted by the company's history of 50 years.
Cian Flint: Having to go through application processes and interviews during my second year at university to secure a placement for the following year was very intimidating for me, as I had never interviewed for a job before, and wasn't entirely sure what to expect. The process was painless, and I was relieved and excited to start working for Mintel.
Kalina Hajzner: I was really happy when I received an offer to work at Mintel during my placement year. I was really looking forward to being part of Front-End Web Development and seeing how it is properly done in the industry, instead of just learning about it at the university. 
First impressions of Mintel:
AG:  Everyone seemed super friendly, open and professional, and this boosted my feelings about starting my placement. Even the people I met during my interview process helped me believe that Mintel is the right place for me. Also all the people I met after starting my placement were willing to help me out and assure that I will settle in well.
CF:  From the beginning everyone has been kind and welcoming. I got to meet many new people across different teams, and they are all wonderful people. 
KH:  Even from the start of the interviewing process, people at Mintel were extremely friendly. Everyone was happy to answer any questions I had, and the interview process went really quickly. I was also allowed to start working remotely for two months before moving closer to the office later on, which I really appreciated. They just all seemed so great, and I was excited for my time at the company.
First impressions of your team:
AG:  As I mentioned above, everyone was super friendly and professional. It was super exciting for me to see how all of them were cooperating and discussing the best options, in order to deliver the most qualitative product they could. Moreover, they were really altruist, each one of them offered to help me out setting up my stuff or teach and show me different things.
CF:  From what I remember, everyone on the core front-end team was on vacation around the week I joined Mintel, and I was slowly able to meet everyone as the days went by. They were all incredibly helpful getting me set up and ready to start working on cases myself, which was very fulfilling.
KH:  I joined Mintel during the summer, and because of that a lot of people from my team were on vacation, which added a bit of awkwardness to the meetings for the first couple of weeks until everyone was back. But even from the first moments everyone was so incredibly nice and welcoming. They were great with helping me setting up my environment, they were happy to pair up with me on any tickets I've been assigned, and to answer any of the questions I had. I was really excited to be put on this team and was looking forward to spending my placement year with them. 
First Impressions of Belfast:
AG:  Belfast really came to me as a surprise. It is different to what I was used to, in a good way. It is a super cultural city and has plenty of activities and events going around all the time. Also the pubs are super appealing, which means bonus points. Regarding Mintel's office from Belfast, I think it is amazing. The fact that the office is placed in a Platinum Urban HQ really shows off, so I don't think there is anything else to say about this.
CF:  Luckily this isn't my first time in Belfast. I've been studying at Ulster University over the last two years; our first year was entirely online, but I've been living in Belfast since the start of year two. It's a lot different from what I'm used to, but it has been a great experience so far. The people I've met in the office so far have all been wonderful, and I look forward to meeting more people in person when I get the opportunity to come into the office more.
KH:  I've only recently come to Belfast, but so far it's been pretty great! I came just in time for the 50th Anniversary party at the Belfast office, which was really fun. It was a bit stressful meeting everyone at the same time on my second day in the office, but everyone was nice and making sure I was settling in good and just really welcoming. 
Onboarding experience:
AG:  I was onboarded in the wrong team, therefore, I did not have access to all the platforms my team uses so this delayed the process and made the first few days more challenging.
CF:  The onboarding experience was good overall; I have no complaints. I believe it took a couple weeks to get access to everything we needed, and we're still getting access to some things today. I think it would be far more overwhelming to have access to everything at once. We also had a checklist of what we needed access to and other tasks that needed to be completed or explored during the onboarding process, which was very helpful.
KH:  As a new starter, you don't know what you are missing, and you have to rely on other people telling you that. I would have to gather all of that information in a span of a couple of weeks, which wasn't that bad but could have been better. My team did have a checklist of things I needed to have set up to start work and who I should meet, which was really great, but I only got it like 2 or 3 weeks in. But still, during the entire process people were happy to assist and were great at helping me set up my repositories and everything else. 
October 2022 (3 months)
Things that happened as you expected:
AG:  It did not come as a surprise that for real everyone is not only super friendly and professional as expected. Also, the office is a nice environment, and I am really using it to its full potential.
CF:   I don't think I had any expectations, as working in the industry is a very new experience for me. I was only hopeful that working at Mintel would be something I enjoyed, and I'm glad that it is; everybody I've met has made it a great experience so far.
KH:  As expected, throughout my whole time here everyone was just so nice and welcoming, just as I expected and saw at the beginning. I'm also really happy that I got to work on the front end and also was able to meet new people and communicate with other teams, while working on the projects for my team. 
Things that did not happen as you expected:
AG:  Unfortunately, my onboarding process took plenty of time to be completed. However, I still discover some things which are still unexpected like access issues.
CF:  I honestly wasn't expecting to be working on cases and merging my code within the first couple of weeks. Being able to do something that is in some way beneficial to the company as a placement student, even if it may not seem very significant, is very fulfilling. My goal will always be to try and be a part of something bigger, to be more and more impactful every time.
I also wasn't expecting to be working from home as much as I am, but right now it's what makes the most sense for me, and I'm grateful for that opportunity. Coming into the office more is another goal of mine and something I seek to do more often in the future.
KH:  One of the things I imagined would happen more was coming into the office more. Since most of the people are located outside of Belfast, they don't really come into the office that often, so there isn't much point in me coming to the office either. It's also unfortunate that I probably won't meet the rest of the team I am on in person, since half of them are in London and the other one in Chicago. I am happy that I was placed on the team that I was, but it's still a shame that I won't meet them. 
However, one thing that pleasantly surprised me was receiving the work-from-home allowance and getting a training budget, even as a placement student. It's really great that they offer that to full-time employees, but I wasn't really expecting the same treatment. I also really appreciate the flexible working hours; I wasn't expecting so much leeway in that area.
New friends in Mintel and Belfast:
AG:  I think that I am on good terms with everyone, especially with two other colleagues who I feel we really created a strong bond with. Thanks to living in student accommodations, I met plenty of students from different countries and with different degrees. Also, sharing my kitchen led to meeting my flatmates who are quite sociable and nice. We are also hanging around together on weekends.
CF:  I've made good relationships with the other placement students and my team members. I wish I could've made it to the anniversary party for a chance to meet more people from the Belfast office. Hopefully there will be more events and many opportunities for me to meet more of the Belfast team soon.
KH:  I would like to think I've gotten to know other placement students and new hires at the Belfast office. And I got to meet everyone from Belfast pretty quickly, as on my second day there was an anniversary party that most people were attending, which was really great. I am also on friendly terms with the rest of my team, but unfortunately I haven't met them in person yet. I haven't managed to meet any new people in Belfast outside of work, as I just moved here, but I'm planning to see if there are any art communities around once I settle in more!
January 2023 (6 months)
Starting in September 2022, the students were tasked with updating the internal Belfast Portal site.  As part of the three-month milestone, they were asked to demo the site to the rest of the Belfast office.  This demo session took place in the office before our Christmas Party.
You have now been at Mintel for six months. How do you feel your placement has gone so far?
AG:  I feel like my placement is really nice so far. I think I learned a bunch of stuff, and there is still a lot to go. I met some amazing people who are willing to help and teach you. I also took part in some extra activities such as the "Tree Planting" project organised by Mintel Gives, which was a good opportunity to volunteer and spend more time with my teammates. To put it in a nutshell, I am happy with how everything is going so far and I hope the next six months (or maybe even more 😉) will be the same.
CF:  My placement at Mintel has been a great experience these last six months, and I feel I've made large progress in developing my skills as a frontend developer. Even in the last three months, I've started working on much harder cases than before, and I feel I've been able to accomplish a lot. I was also glad to be able to attend the Christmas party and meet so many new people.
KH:  I've really been enjoying my time at Mintel! I met so many amazing people during my time here and learned so much. I feel like it's really helping me develop my skills and become a better programmer. I'm really looking forward to the rest of the year.
What parts of the Belfast Portal site did you contribute to?
AG:  I mainly contributed to this project by creating the web pages for Free-Time Activities and Places to Go in Belfast (for lunch, dinner, drinks, etc). Besides that, I also solved some visual bugs among other pages, and reorganised some content so it looks nicer (in my opinion at least 🙂).
CF:  I worked on the Belfast Portal home page by making the content of the page look cleaner and more consistent styling in line with the other pages. I also added a new page called "Office Links" that contains links to pages that are useful for the Belfast office and is visible in the site navigation bar, with drop down links to Urban HQ and Skedda.
KH:  I created the Teams page, which has everyone that's at the Belfast office, and the Events page and its sub-pages (so far that includes the 50th Mintel Anniversary and Christmas parties), as well as a guide page for new hires and people new in Belfast. It contains information about hotels, parking and ways to get to the city. I've also helped with peer reviewing parts of the site that others have created. 
What additional skills did you learn on this project (outside of adding site content)?
AG: I learned how to make Google forms, how to use the Google sites framework better, and how to talk to people more efficiently, so I can get some feedback and opinions on what I should add to the portal. In addition, I think I improved my design skills a bit, since I tried to make everything look professional and funny at the same time.
CF:  The main skill I learned from this project so far was improving my understanding of how to use Jira such as editing and adding cases, making comments, creating checklists and subtasks, and starting new Sprints. During this project we also did some training in Go.
KH:  The project really pushed me to experiment and use Google products more. It was my first time managing a Google site, and it was quite a fun and learning experience. It also made me think about my design choices, and I think they have improved as I went along. I also got more insights into managing a project on Jira. And this one isn't really a skill, but the project did help me talk to the rest of the Belfast team and get to know them and their interests better.
How did the demo go from your perspective?
AG:  The Belfast team reaction was nice, and they even enjoyed some jokes I placed here and there (luckily), so I think the demo went alright, and everyone seemed to enjoy the new face of the Portal.
CF:  From my perspective the demo went a lot better than I was expecting, and everyone seemed interested in the changes we made to the Belfast Portal.
KH:  The demo went rather well in my opinion. It was a bit stressful at first, but the demo took place just before the Christmas party, so thankfully the atmosphere was quite relaxed, and it ended up being pretty fun in the end.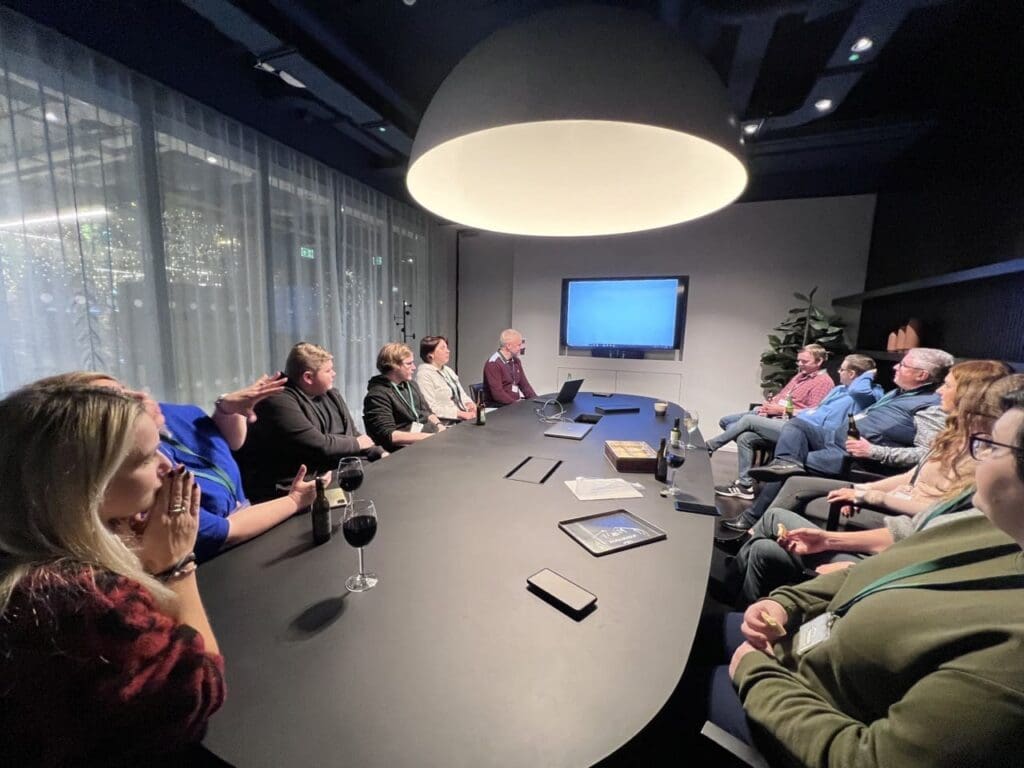 Did you receive any feedback or action items after the demo?
AG:  Long story short, yes 🙂. I received positive feedback on my work so far and even some ideas of improvement, such as creating a separate page dedicated to Tech Courses and Tutorials (those taking place in the Free Time page currently).
CF:  We received great feedback after the demo and also some questions during it. We even heard feedback from some people at the Christmas party afterwards.
KH:  We received a lot of positive feedback right after the demo. I've also sent out a Google Form asking for any feedback and I've received a couple of responses with some good pointers.
What's Next
It's clear our first cohort of Industrial Placement students in Mintel Belfast had quite a busy first six months! As well as the internal projects handed out in Belfast, they have integrated well into their respective project teams and are now taking on and completing cases along with the rest of their team. They have been a joy to work with and have really added to the office in Belfast. They are always eager to learn and try out new things, and bring their youthful enthusiasm to the office every day. The second half of their 12-month placement program will consist of more project work than internal work, and we will catch up with them again before they leave us to go back to college.  Stay tuned for more updates!